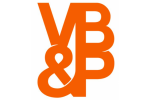 Venables Bell & Partners,
San Francisco
Follow
Update
201 Post Street
San Francisco, California 94108
United States
SLIM JIM BRO-FILES.
June 6, 2012
This week Slim Jim will launch a new Facebook app, "Bro-Files," as part of the larger "Man-Medicine" campaign. Participants in the program are welcomed by a "qualified doctor," who analyzes their social networking history to determine their "Male Spice Score." Users earn points for doing things like checking into cool places and using the right "brocabulary" words in their status updates and lose points for things like having too many married friends, liking their own likes, or self-tagging their photos.
Think you're suffering from Spice Loss or know a friend in need? Get your meat hooks on your Bro-File immediately. Help is on the way.