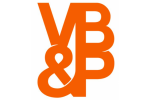 Venables Bell & Partners,
San Francisco
Follow
Update
201 Post Street
San Francisco, California 94108
United States
THE ROAD IS NOT EXACTLY A PLACE OF INTELLIGENCE.
September 19, 2011
The current state of our roads is less than impressive. And it's not just our roads that are the problem. There are also millions of poorly engineered cars, countless roadside distractions, indecipherable signage, and the thousands of drivers who are texting, eating, grooming - anything but driving. This campaign sheds light on this issue, and offers up the new A6, a car that makes 2,000 decisions every second, as one solution to make the road a more intelligent place.