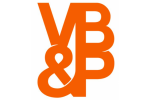 Venables Bell & Partners,
San Francisco
Follow
Update
201 Post Street
San Francisco, California 94108
United States
HELPING PEOPLE ONE PAIR OF MOM JEANS AT A TIME.
September 14, 2011
As you know at VB&P, we are in the business of helping people through caring, thoughtful, funny advertising. So, this week we launched a new campaign for eBay that does just that. When someone is afflicted with shoes or smartphones or chrome wheels on the brain, the only cure is to go out and get it. And with eBay's awesome mobile technology, you're covered no matter where and when your need strikes. Simply put, "When it's on your mind, it's on eBay." Check out Mom Jeans and our outdoor billboards below. And while you're at it, watch Salon and Left Out.