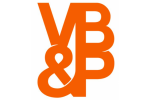 Venables Bell & Partners,
San Francisco
Follow
Update
201 Post Street
San Francisco, California 94108
United States
TRUE GREATNESS.
September 12, 2011
What if you were the best in the world at something and people didn't notice? For too long, the merits of the Audi A8 have flown under the radar. That is, until now when Road & Track and Car and Driver have both named the Audi A8 the best large luxury sedan. Three spots, including one with basketball legend Phil Jackson, illustrate this point.