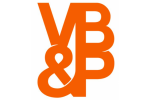 Venables Bell & Partners,
San Francisco
Follow
Update
201 Post Street
San Francisco, California 94108
United States
ARE YOU A VICTIM OF MALE SPICE LOSS?
July 18, 2011
Coed baby showers? Eating 'just a salad' for lunch? Tantric yoga classes? The modern man has clearly lost his way. There is only one known cure for Male Spice Loss. And that's a Slim Jim. This week we launched a campaign that chronicles the work of surgeons, doctors, and paramedics from the Slim Jim Center For Spice Loss as they help 'save' men who are struggling to deal with adult responsibility and other guy related illnesses by prescribing them Slim Jims, the ultimate cure for their Male Spice Loss symptoms. After all, only Slim Jims are 'Made From Stuff Guys Need.' Check out the new Slim Jim site and watch our new TV spots here.