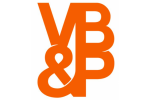 Venables Bell & Partners,
San Francisco
Follow
Update
201 Post Street
San Francisco, California 94108
United States
A BOLDLY DESIGNED CAR DESERVES A BOLDLY DESIGNED WORLD.
July 13, 2011
When Audi asked us to help them launch the all-new Audi A7, we responded with a simple, though slightly ambitious, idea: that a car defined by its iconic design could do more than inspire drivers — it could inspire the road and the world around it to catch up. To be more imaginative and more innovative.
And so we set out to do just that, right here in San Francisco. Partnering with the city and the Union Square Business Improvement District, we launched The Audi Design Project: Progress on Powell Street. An innovative urban design and renewal project, led by renowned designer Walter Hood, it drew inspiration from the A7 to reimagine two of the most storied blocks in the city. Today, we are excited to join with Audi, Mayor Edwin M. Lee, city officials and members of the community, as well as Walter Hood, to officially cut the ribbon. Now that's progress.
To see the full story, visit progressonpowell.com