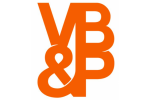 Venables Bell & Partners,
San Francisco
Follow
Update
201 Post Street
San Francisco, California 94108
United States
BODYBUILDERS, CLOWNS AND INVESTMENT ADVISORS.
June 10, 2011
What do they all have in common?  It's all part of the new integrated campaign created by VB&P to launch Russell Investment ETFs. The campaign, titled "Discipline," makes the point that not all investments deliver consistent exposure.