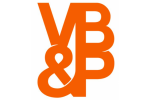 Venables Bell & Partners,
San Francisco
Follow
Update
201 Post Street
San Francisco, California 94108
United States
NUMERO UNO.
May 18, 2011
We found out today that Complex.com, the digital version of Mark Ecko's urban culture magazine, rated our 2008 Audi Super Bowl spot "Horsehead" the "Best Car Ad of All Time." The online magazine writes, "By our count, no car company takes as many shots at competitors in commercials as Audi. The German automaker began its barrage on the luxury automotive world with this 2008 Super Bowl ad where, riffing on a scene from the The Godfather, it sends warning to the 'old guard' that it's coming for the throne. It's the best warning shot, manifesto, and in our opinion, the best car commercial ever." Thanks for making our day, Complex.