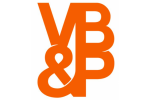 Venables Bell & Partners,
San Francisco
Follow
Update
201 Post Street
San Francisco, California 94108
United States
DIGI-TALENT.
June 18, 2012
This week we announced the hiring of Manjula Nadkarni as director of interactive production. Manjula joins us from Mekanism and will report into Craig Allen, director of integrated production. She will be involved across accounts and teams to create entertaining integrated branded and experiential content to align with VB&P's content studio, "Lumberyard," which produces advertising and content for use in digital and traditional media channels quickly and cost efficiently.
Manjula's hiring continues VB&P's acquisition spree of digital talent as a result of additional interactive production assignments from Google, ConAgra, eBay and Intel. These new faces include Aaron Clinger, technical director, who led development for Disney Parks' "Let the Memories Begin" digital campaign and founded Proto, a digital studio; Aiden Bordner, director of experience design, who comes to VB&P from Saatchi & Saatchi's Team One, where he created a similar practice for Lexus and Ritz-Carlton; and Katie Acosta, group account director, who most recently was SVP, director of client service, at Isobar, running adidas, Kohler, Sprite and Pernod Ricard.