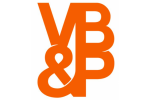 Venables Bell & Partners,
San Francisco
Follow
Update
201 Post Street
San Francisco, California 94108
United States
VB&P GETS "BUILT."
July 17, 2012
VB&P is now officially in the car-building business. Or at least the car-building reality series business. Introducing "BUILT," our all-new web series created in partnership with eBay Motors and Source Interlink. "BUILT" challenges four garages to each build an amazing vehicle using only parts bought from eBay. (The cars themselves were purchased on eBay Motors, naturally.) Over the course of 10 episodes, the garages will transform these vehicles, before the final products are auctioned on eBay for charity. It all goes down at BUILTfromEBAY.com, where you can watch the episodes, track the progress of each build with 3D vehicles, and vote for your favorite garage.