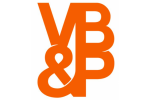 Venables Bell & Partners,
San Francisco
Follow
Update
201 Post Street
San Francisco, California 94108
United States
SLIM JIM STEAK & RESCUE.
July 25, 2012
The Slim Jim Man-Medicine saga continues with a pair of new bro-centric spots from VB&P. "Paddleboat" and "Shakespeare in the Park" feature an elite team of EMTs called Steak & Rescue who travel by land, sea and air to save men from themselves using the most powerful meat in their arsenal, new moist and tender Slim Jim Steakhouse Strips.