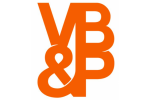 Venables Bell & Partners,
San Francisco
Follow
Update
201 Post Street
San Francisco, California 94108
United States
KANSAS CITY, HERE WE COME.
July 26, 2012
To announce Google Fiber's much anticipated arrival in Kansas City, VB&P produced four spots that each take a different angle on what internet 100 times faster than broadband will mean for the city and the folks that live there. In true Google form, "Toy Car World" is a metaphorical product demonstration that takes the viewer into a handcrafted world and offers up a brief history of the internet. The Cars hit "Just What I Needed" takes us through this technological timeline that ends with (spoiler alert) Google Fiber goodness.
"Thank you" is a 60-second ode to Kansas City. The spot is scored by an updated version of the song "Kansas City" and features a cast of the city's most famous characters, historical events and cultural iconography.
To learn more visit, google.com/fiber