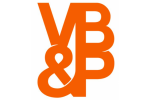 Venables Bell & Partners,
San Francisco
Follow
Update
201 Post Street
San Francisco, California 94108
United States
THE QUIET GAME IS NOW AN APP.
August 1, 2012
It happened to you. You were a kid, probably sitting in the backseat of a car, happily chatting away or fighting with a sibling when a somewhat agitated-looking adult turned to you and said, "Hey, let's play the Quiet Game."
Clearly, it is this little nugget of truth that inspired our latest work for 76 and the "We're on the driver's side" campaign. In an effort to be on the side of drivers everywhere, we took the "The Quiet Game," a classic ploy for peace and quiet and turned it into "The Quiet Game," an actual game available as a smart phone app. And believe it or not, the new and improved version is way more fun.