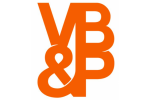 Venables Bell & Partners,
San Francisco
Follow
Update
201 Post Street
San Francisco, California 94108
United States
50 SHADES OF AUDI.
August 16, 2012
Audi didn't ask, pay or negotiate to play a starring role in 50 Shades of Grey. Instead, Ad Age credits Audi's appearance in the popular book to the fact that the car brand, "stayed true to its brand positioning as the high-end, luxury car of choice for users who want both design and performance." And we think also maybe because the ads are cool.