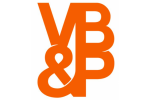 Venables Bell & Partners,
San Francisco
201 Post Street
San Francisco, California 94108
United States
Phone: 415-946-5918
Country Phone Code: 1
A VERY ACID WASH CHRISTMAS.
November 2, 2011
Every family has an Uncle Dale: that one relative who clearly puts no thought into your holiday gift beyond, "Where's the nearest convenience store?" Luckily, VB&P and eBay have provided the anecdote to bad gifts with the new spot "12 Days of Christmas." Watch as eBay mobile prevents another disastrous gift exchange, entirely in festive musical form. Uncle Dales of the world: you're officially on notice.