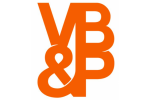 Venables Bell & Partners,
San Francisco
201 Post Street
San Francisco, California 94108
United States
Phone: 415-946-5918
Country Phone Code: 1
TOYS TO THE WORLD.
November 11, 2011
Snow. Awkward gift exchanges. And really cool window displays. The holidays are indeed magical. At VB&P, we thought they'd be even more magical if this year there was a window display that let you give the cool stuff you see, to a kid in need.
So we made it happen.
Today, eBay and Toys for Tots launch the GIVE-A-TOY STORE. An interactive window display in New York and San Francisco that lets you donate a toy by scanning its tag with the eBay mobile app. Once scanned, the animated toys come to life, encouraging passers-by to get into the holiday giving spirit.  And, for those of you who can't stop by in-person, the GIVE-A-TOY STORE also lives on eBay.com and Facebook allowing you (or your Great Aunt Sue in Iowa) to donate wherever you feel inspired.