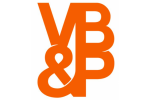 Venables Bell & Partners,
San Francisco
Follow
Update
201 Post Street
San Francisco, California 94108
United States
THE BANK JOB.
September 5, 2012
In the latest Audi saga, VB&P brings together all the ingredients for the ultimate heist film. But in this thriller, not everything is what it seems. Is it a stick-up or just a figment of one driver's imagination? You'll just have to watch to find out.