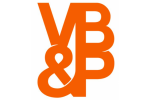 Venables Bell & Partners,
San Francisco
Follow
Update
201 Post Street
San Francisco, California 94108
United States
BUILT FOR SALE.
September 6, 2012
All ten episodes of BUILT  – our web series for eBay Motors – are complete (watch the road tests and finale here), but we're not done just yet. That's because all four vehicles are up for auction on eBay now through September 14th. And to put it mildly, they are (expletive of your choice)-ing awesome. Get your bid in before we do. That's cool, right, Minty?