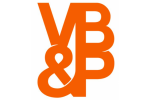 Venables Bell & Partners,
San Francisco
Follow
Update
201 Post Street
San Francisco, California 94108
United States
SILICON VALLEY'S LOVE AFFAIR WITH AUDI.
September 10, 2012
A recent article in WIRED magazine proclaims "You're In With An Audi," explaining how it's become the car of choice over BMW, Mercedes and Lexus for Silicon Valley tech titans.
"Just as Northern California's predilection for hot tubs and BMWs revolutionized how the swinging bachelors of the 1980s indulged themselves, so too could Silicon Valley's budding love affair with Audi affect a paradigm shift in how hard-chargers throughout the country tool around town. It's the new entry car into the venture capital class."
We'll take the hot tub comparison.