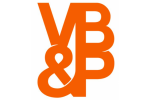 Venables Bell & Partners,
San Francisco
201 Post Street
San Francisco, California 94108
United States
Phone: 415-946-5918
Country Phone Code: 1
MEAT. WITHOUT THE MEAT.
September 11, 2012
Welcome to the wonderful world of Lightlife, where you can enjoy a hearty, satisfying meal – without eating meat. Created with renowned animation house, Laika, and set to a recreation of the classic children's song, "Old Macdonald Had A Farm," this stop-motion animation piece explores a ranch where the animals aren't quite what they seem.