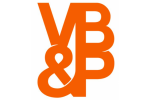 Venables Bell & Partners,
San Francisco
Follow
Update
201 Post Street
San Francisco, California 94108
United States
DIETS ARE BAD NEWS.
September 14, 2012
Ever fall in with the wrong crowd? Made choices you weren't proud of? Maybe you were in a gang. Or maybe, like VB&P's new campaign for Healthy Choice suggests, you were on a fad diet. Thankfully, Healthy Choice is taking a stand against them.
You can witness another tale of redemption here and read all about the campaign in the New York Times, here.