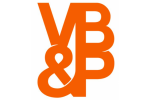 Venables Bell & Partners,
San Francisco
Follow
Update
201 Post Street
San Francisco, California 94108
United States
STRATEGIC FIREPOWER.
September 19, 2012
We're excited to tell the world that Trace Cohen recently joined VB&P as group strategy director. She comes to us from Riney, a Publicis Company, where she served as SVP, executive director of digital.
Trace has impeccable digital credentials, having pioneered social and content strategy roles at a variety of agencies and digital shops. Prior to Riney, Trace was SVP Strategy for Publicis Seatttle, where she focused on the digital evolution of T-Mobile from utilizing the web as a sales-only channel to a sustained brand marketing platform. Early in her career, Cohen was a copywriter with Grey in South Africa and at FCB in San Francisco, where she wrote Levi's first website that not only won the Gold Pencil, but set the stage for building branded experiences online. Following FCB, she was hired by Ikonic, a UX focused shop, as Director of Content Strategy, where she launched a number of notable and award-winning digital experiences for Lexus Europe, Dockers, Sega, Kodak Kiosks and IBM's Olympic Games. After leaving Ikonic to found her own social media start-up, Trace created Razorfish's first social media practice for clients like Napster, Microsoft and Best Buy and later worked as an independent social media strategist for Hearst Media, integrating social media into their newspaper properties (including the SF Chronicle SFGate.com).