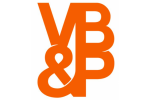 Venables Bell & Partners,
San Francisco
Follow
Update
201 Post Street
San Francisco, California 94108
United States
A TALKING CAR ROLLS INTO DENVER.
October 1, 2012
Quality Conoco gas will help put you on the road to adventure, but that's not all you'll need. In VB&P's latest effort for Conoco, we help encourage Denverites to get out there via a talking car parked in the middle of their fair city. Passersby were treated to a little friendly banter and some primo outdoor gear. As this web film shows, "The Great Conoco Fill-up" was a fantastic time for humans, dogs, and cars alike.