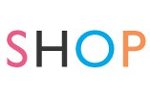 Shop,
London
196 Tottenham Court Road 3rd Floor, Heals Building
London W1T 7LQ
United Kingdom
Phone: 020 7307 9840
Fax: 020 7307 9841
Country Phone Code: 44
Philosophy & Competitive Advantages
We promise you four things. We'll keep it simple. We'll surprise you. We'll give you a big idea that works. We'll have some fun working together. These promises have delivered a step-change to all our clients' business.
Network Description
Access to Omnicom network resources
Local Representation
Access to Omnicom DAS network resources
Trade Organizations
Institute of Practitioners in Advertising (IPA)
Marketing Society (MS)
Account Planning Group (APG)