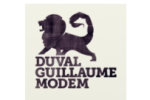 Duval Guillaume Modem,
Antwerp
Follow
Update
Uitbreidingsstraat 2-8
Antwerp 2600
Belgium
Phone: 36090900
Fax: 36090919
DJ Fresh unveils his latest ground breaking project: 'Mindtunes'
May 30, 2013
Music created using the latest brainwave technology
In a world first, international music artist, DJ Fresh launches Mindtunes – a break through project where music is created using the latest brainwave technology*.
The Smirnoff Mindtunes project brings together chart topping British electronic music producer DJ Fresh and PhD. Julien Castet, a leading brainwave technology expert, to enable a group of disabled music fans, Andy, Mark and Jo who cannot play regular instruments, to create a music track controlling musical software with nothing but their mind.
Supported by Queen Elizabeth's Foundation for Disabled People (QEF), The Smirnoff Mindtunes project aims to raise money for the charity through proceeds of the sale of the track.
Brainwave technology (BCI) has many potential applications. The Smirnoff Mindtunes project – the first of its kind - focuses on how this technology can be used to transform brain activity and emotions into music, enabling physical barriers to musical creativity to be broken down. Technology expert PH D. Julien Castet uses an ElectroEncephaloGraphy device (EEG) to measure the electrical activity of the brain, turning brainwaves and emotions into musical beats. In collaboration with DJ Fresh, the beats and sounds are overlaid and produced to create a unique music track.
"Ever since I was a little boy I've loved technology and always wanted to work with something cutting edge. What a privilege to be given the opportunity to do just that and collaborate with some truly inspirational people. The power of the brain and this brainwave technology is amazing – to think that Mindtunes was created solely by a group of disabled music fans using only their minds. I am very proud to be part of this project – it just goes to show what people have the power to create if they're given the opportunity," says DJ Fresh, who produced the finished track.
This project follows on from Smirnoff's long history of pioneering innovation and is the first in a series, which will demonstrate how innovation and inventiveness enables us all to realise our creative potential.
Emma Sherwood-Smith, Smirnoff Marketing Manager Western Europe says, "We are very excited to be releasing this brand new track produced by DJ Fresh. Enabling a group of musicians to fulfill their musical ambitions has been an amazing experience. Not only does The Smirnoff Mindtunes demonstrate there is a creator inside each of us, but will also raise money for a charity that helps thousands of disabled people every year realise their true potential."
Jonathan Powell, QEF Chief Executive, says, "Smirnoff Mindtunes is a brilliant project and we are very proud to be a part of it. Giving a group of talented disabled individuals the opportunity to realise their potential and turn dreams into reality has been an unforgettable experience for all. It is the very essence of what QEF stands for and it is very refreshing to see a brand invest so much to offer people the chance to use technology that has previously been beyond their reach. I hope that this is the first of many successful projects and opportunities we have a chance to be involved in – Smirnoff Mindtunes has set a precedent."
Mindtunes is available for download from iTunes, Amazon and other digital retailers. For more information visit https://www.youtube.com/user/SmirnoffEurope/Mindtunes