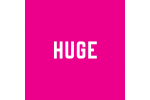 45 Main Street, Suite 220
Brooklyn, New York 11201
United States
Phone: (+1) 718-395-6080
Fax: (+1) +718 625 5157
HBO GO - "HBO GO App" - Huge
HBO GO App
HBO GO
Home Box Office, Inc.
Huge
United States
HBO GO
Product Category
TV/Radio Programs & Stations
Language
English
Date of First Broadcast/Publication
April 29, 2011
Media Type
Mobile Advertising
Awards
DigiDay Mobile Awards, 2011 () for Best Mobile App for Branded Content
DigiDay Mobile Awards, 2011 () for Best in Show

It's HBO. Anywhere.
Story
As more and more people are streaming content on their mobile devices HBO approached HUGE to plan and bring to market a suite of applications that would allow users access to the complete library of acclaimed HBO content through an interface that delivered the feel of the HBO experience. HUGE's development of the HBO GO app aimed to harness the vibrant content of HBO to deliver a truly unique and seamless digital experience on the iPad, iPhone, iPod Touch and Android.
Result
To date the HBO Go app has been downloaded 5 million times and has logged 98 million streams.