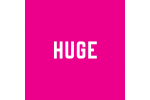 45 Main Street, Suite 220
Brooklyn, New York 11201
United States
Phone: (+1) 718-395-6080
Fax: (+1) +718 625 5157
StumbleUpon - "StumbleUpon.com" - Huge
StumbleUpon.com
StumbleUpon
StumbleUpon
Huge
United States
StumbleUpon.com
| | |
| --- | --- |
| Product Category | Online Press, Media & Information |
| Date of First Broadcast/Publication | December 6, 2011 |
| Media Type | Web Site |
StumbleUpon helps you explore new and interesting things from every corner of the Web.
Story
Huge partnered with StumbleUpon to create a new brand identity and design system for StumbleUpon.com, which provides daily inspiration to more than 20 million registered users and is the leading referrer of social web traffic on the Internet. Huge worked with StumbleUpon to create a user-centered brand strategy and visual identity and to apply the new design to key page templates and digital touchpoints. The new StumbleUpon better resonates with its users and more clearly communicates the company's core values.
Result
The new StumbleUpon.com features a streamlined layout, incorporating rich imagery that provides users with a more immersive discovery experience for finding and sharing new content. Other site enhancements include a new StumbleBar at the top of the page which allows users to more easily discover and share via email, Facebook, Twitter, LinkedIn and StumbleUpon. Additionally, the Explore Box, which enables more defined stumbling through keywords and topics, will be integrated throughout the site and into the StumbleBar. The new StumbleUpon.com also features Channels, which allow users to discover content recommended by more than 250 different brands, content sites, and celebrities including Aol, Audi, Funny or Die, GE, and the History Channel.