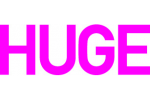 Huge,
Brooklyn
45 Main Street, Suite 220
Brooklyn, New York 11201
United States
Phone: 718-618-4724
Fax: +718 625 5157
Country Phone Code: 1
United States Department of Energy - "Energy.gov"
United States Department of Energy
| | |
| --- | --- |
| Title | Energy.gov |
| Agency | Huge |
| Advertiser | United States Department of Energy |
| Brand | United States Department of Energy |
| Product Category | Government Information & Services |
| Campaign Name | Energy.gov |
| Country of Production | United States |
| Language | English |
| Date of First Broadcast/Publication | August 10, 2011 |
| Media Type | Web Site |
Story
The Energy Department worked with HUGE to launch a new Energy.gov, setting a new standard for how government can use the web to better serve and communicate with the public. The new website is designed to deliver hyper-local, targeted information to citizens and specialist audiences and will save taxpayers an estimated $10 million a year. HUGE assisted with the strategy and design for the new site, the latest step in a comprehensive overhaul. 
Result
The new Energy.gov makes it easier for American citizens and businesses to access the information and resources they need to save money, conserve energy and access Energy Department officials. Individuals can enter their zip code to get information about rebates, tax incentives, news, and energy data specific for their location and to find out what the Energy Department is doing in their area. The site also features the latest in information visualization technology and content sourced from numerous Energy Department offices to inspire the next generation of energy thinkers and technologists.