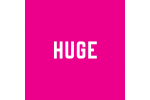 45 Main Street, Suite 220
Brooklyn, New York 11201
United States
Phone: (+1) 718-395-6080
Fax: (+1) +718 625 5157
Pepsi - "Pepsi Sound Off" - Huge
Pepsi Sound Off
Pepsi
PepsiCo Inc.
Huge
United States
Pepsi Sound Off
| | |
| --- | --- |
| Product Category | Soft Drinks, Tonics |
| Language | English |
| Date of First Broadcast/Publication | October 20, 2011 |
| Media Type | Web Site |
Pepsi Sound Off, The X Factor, social platform, Facebook, Twitter
Story
Huge designed PepsiSoundOff.com, a web-based social application that centralizes conversation about the TV talent show "The X Factor" and rewards fans for their engagement. The platform, which supports Pepsi's sponsorship of the hit TV show is designed to enhance fans' viewing experience and uses gaming mechanics to encourage fans to share their opinions about the show in real time.
Result
Pepsi Sound Off users can connect to PepsiSoundOff.com using their Facebook and Twitter accounts and earn points for posting updates and comments, sharing their commentary with their broader social network, creating new discussion topics, and 'fanning' other participants' posts. User comments that receive the most fans are promoted "in the spotlight" and a leaderboard displays the point tally for all users, who can apply their points to related rewards, including the chance for their comment to earn a spot in "The X Factor" show itself.