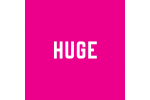 45 Main Street, Suite 220
Brooklyn, New York 11201
United States
Phone: (+1) 718-395-6080
Fax: (+1) +718 625 5157
HUGE Reengineers ASME.org
March 21, 2011
BROOKLYN - Founded in 1880, the American Society of Mechanical Engineers is a global nonprofit organization helping the engineering community develop solutions to real world challenges. The organization represents more than 120,000 members in over 150 countries around the world.
HUGE partnered with ASME and executed strategy, design and development for the revamped platform, creating a vastly improved digital and editorial experience that showcases ASME's engineering insights, products and resources and situates the organization at the center of engineering conversations online.
To drive engagement and membership, the new ASME.org offers a clean, dynamic portal to ASME's compelling content—including articles, case studies and video—on a wide range of engineering topics, from nanotechnology to ethics to energy efficiency.
HUGE also delivered improved product search functionality, providing new tools that make it quick and easy for users to discover exactly what they need from ASME's extensive catalog. Additionally, we designed the platform to spotlight ASME's many events and groups, fostering and strengthening the engineering community both online and offline.
The new ASME.org represents one step by the engineering body to reorient its business and best practices around digital, while also broadening its exposure and audience beyond the tuned-in community of engineers. HUGE will continue to work with ASME to help promote the art, science and practice of multidisciplinary engineering around the globe, with new content, features and functionality to be unveiled throughout the year.