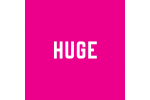 45 Main Street, Suite 220
Brooklyn, New York 11201
United States
Phone: (+1) 718-395-6080
Fax: (+1) +718 625 5157
HUGE Redesigns MoMA Store Website
July 28, 2011
BROOKLYN - HUGE is privileged to have worked with The Museum of Modern Art on the redesign of the MoMA Design Store website, MoMAstore.org, home to a curatorially approved selection of some of the world's best designed products, accessories, and home items.
HUGE worked with MoMA's team to design a new MoMAstore.org that is simple, easy to use, and which does justice to the store's products while staying true to MoMA's educational mission and exceptional standards for good design.
The new site features a collection of smart, playful product page templates that lets MoMA's well-edited selection of design products market themselves and a homepage designed to make it as easy as possible for visitors to the store to find exactly what they're looking for.
"If you're a designer or design enthusiast, going to MoMA is kind of like going to church," said Joe Stewart, Executive Creative Director at HUGE. "So it was incredibly important to everyone on the design team here that we treat this particular project with the same care and attention that MoMA gives to the Museum and its retail venues. It was a real privilege and responsibility that everyone took incredibly seriously."