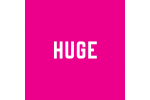 45 Main Street, Suite 220
Brooklyn, New York 11201
United States
Phone: (+1) 718-395-6080
Fax: (+1) +718 625 5157
What's Your BMI?
December 24, 2010
Brooklyn, NY – Most people can tell you their age, their height, and – if they trust you – their weight, but how many people know their Body Mass Index number?
Body Mass Index – or BMI – is critical to know in order to assess physical health, and is used by heath experts to determine risk for weight-related health problems. Now, users can quickly and accurately calculate their BMI and assess the health of their bodies using Nutrisystem's BMI – Body Mass Index, an easy-to-use mobile app available for free in the iTunes app store.
Nutrisystem Inc, a leading provider of weight management products and services, partnered with HUGE (an agency with a respectable BMI, thank you very much) to design and build a mobile version of its online BMI calculator, which tells users whether they are underweight, healthy or overweight based on their age, height and weight.
Unlike other BMI calculators, BMI – Body Mass Index is a tool that helps users take steps to improve their health. The app reminds users to monitor their BMI and lets them track their data over time. It also provides diet plans and tips to help users achieve and maintain a healthy BMI number.
The release of BMI – Body Mass Index is one of a number of ways Nutrisystem is utilizing mobile technology to serve their customers and help people lose weight. In October, the company launched a fully mobile version of Nutrisystem.com.
Nutrisystem's BMI – Body Mass Index is compatible with the iPhone, iPod Touch and iPad. To download and try the app for free, click here.