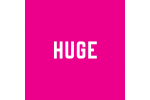 45 Main Street, Suite 220
Brooklyn, New York 11201
United States
Phone: (+1) 718-395-6080
Fax: (+1) +718 625 5157
The Pepsi Refresh Project Among 2010's Biggest Stories
December 13, 2010
BROOKLYN – Capping an extraordinary year, the Pepsi Refresh Project was lauded in Advertising Age's special Book of Tens issue as having one of the biggest impacts on the industry in 2010. The multichannel campaign was featured in four of the year-end lists: "Biggest Stories," "Social-Media Campaigns We Liked," "Cause Campaigns," and "Campaigns Creativity Loved."
Pepsi decided to redirect its annual Super Bowl budget this year toward the community-building Pepsi Refresh Project, with the campaign immediately becoming "one of the most hotly watched by fellow marketers." 
Advertising Age offered a brief summary of the trendsetting, social-media-driven effort:
The company has given away $1.3 million a month to individuals and organizations that have posted to its website ideas on how to "Do Good," one of its mottoes. Thousands of people have posted ideas, including helping children who have experienced trauma and clothing homeless mothers in designs by local artists. Grant winners -- who have received $5,000 to $250,000 -- are those who get the most votes by fellow users at the end of each month. And users are encouraged to promote their ideas on Facebook and Twitter. One recent winner, a scientist at a public university in Michigan, received $50,000 to research compounds found in the spice cumin that may prevent cancer.
Meanwhile, sister publication Creativity highlighted the impressive results to date:
Demonstrating what a reallocation of a portion of a mega media budget could do, the campaign ended this year with nearly three billion media impressions, 51 million votes from a broad demographic sample and millions given to worthwhile grassroots causes. The campaign has been a massive success in terms of awareness and -- say Pepsi bottlers, no less -- palpable goodwill toward the brand.
HUGE completed strategy, design and development for the award-winning marketing platform and created an overarching social media solution to promote widespread engagement and participation. The campaign will expand into Europe, Asia and Latin America next year, while continuing to fund projects throughout North America.