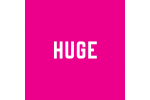 45 Main Street, Suite 220
Brooklyn, New York 11201
United States
Phone: (+1) 718-395-6080
Fax: (+1) +718 625 5157
Reuters News Pro A New York Times Favorite
December 1, 2010
BROOKLYN – The New York Times' media columnist David Carr named the Reuters News Pro a top media iPad app for its usability and utility. One of the first to market, and recognized as Engadget's "favorite news app" upon its release, Reuters News Pro delivers the latest business news and market data in a highly customizable design that fully leverages the iPad's interactive capabilities and increased screen real estate.
Carr writes:
For the business minded, Reuters has separate buttons on the bottom for current information on markets, stocks and currencies. And the main page bifurcates horizontally into top news and video, with a horizontal navigation that invites skimming across lots of rich content. Once you are deeper in the app, there is a drop-down index that lets you see news by country and region.
After establishing its consumer-facing digital presence with the award-winning Reuters.com in December 2009, HUGE worked with Reuters to create a user-driven iPad app that would build on the success of the iPhone News Pro and launch in sync with Apple's wide-scale release of the tablet. HUGE delivered a fast-loading, flexible product that features up-to-the-minute news coverage, extensive global financial data and premium multimedia. The content is elegantly organized and scannable, and a caching mechanism allows time-strapped business professionals to access the information they need anytime and anywhere.
The Reuters News Pro iPad app is now available for free download. HUGE and Reuters are currently working on a full suite of mobile applications to further enrich the experience of news on the go.