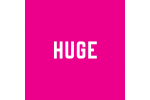 45 Main Street, Suite 220
Brooklyn, New York 11201
United States
Phone: (+1) 718-395-6080
Fax: (+1) +718 625 5157
HouseLogic.com Honored At min's Editorial & Design Awards
November 9, 2010
BROOKLYN – HouseLogic.com was awarded an Honorable Mention in the Website Design field at this year's min Editorial & Design Awards, which celebrate excellence in content and design among consumer, business-to-business and specialized information media brands.
Through a series of tools and practical advice about taxes, community, and finance, this new site by the Realtors Association lets visitors understand home ownerships through the lens of financial value," wrote Steve Smith ofminOnline.
HUGE worked with the National Association of REALTORS® to design, develop and launch HouseLogic in the fall of 2009. The platform, the first of its kind created just for homeowners, serves as an invaluable resource to help plan and organize home projects related to improving home value. Through HouseLogic.com and accompanying social outlets, homeowners receive timely, pertinent news and stories to constantly improve their habitat.