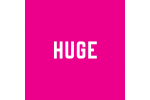 45 Main Street, Suite 220
Brooklyn, New York 11201
United States
Phone: (+1) 718-395-6080
Fax: (+1) +718 625 5157
The Pepsi Refresh Project Goes Global in 2011
September 8, 2010
BROOKLYN — Following an exceptionally successful year, Pepsi announced that it will expand the popular Refresh Project to Europe, Asia and Latin America in 2011 while continuing to fund projects in the U.S. and Canada. Originally considered a social media experiment by many in the industry, the award-winning marketing campaign has garnered 45 million votes on over 7,500 worthy ideas since its launch in January, becoming a full-blown global marketing platform for one of America's most trusted brands.
"The Pepsi Refresh Project has demonstrated that bringing simple ideas to life can create a powerful impact in local communities," said Lauren Hobart, CMO sparkling beverages, PepsiCo Beverages America. "Over the past year, we've been inspired by the quality and impact of the ideas put into action by Pepsi fans across the U.S. And we're excited to extend the impact of the program next year in the U.S. and around the world."
HUGE completed strategy, design and development for the community-focused platform, which continues to build momentum with a growing number of votes and idea submissions each month. "When you look at the powerful movement that we are creating, there's no question that we have on our hands something big. Good ideas need to expand. They cannot be encapsulated, especially when something is working for the brand," Ami Irazabal, marketing director at Pepsi, told Advertising Age regarding the expansion. "Pepsi Refresh Project is going to be an integral part of the brand going forward."
The iconic brand has awarded 256 grants since it decided to funnel its annual Super Bowl budget into a program that empowers those who want to better their communities. Starting next week, Pepsi will also tap its largeFacebook community, which has grown fourfold to over a million fans since the project's inception, for ways to strengthen the program.