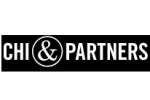 7 Rathbone Street
London W1T 1LY
United Kingdom
Phone: 020 7462 8500
Fax: 020 7462 8501
Lexus Europe celebrate IS launch with new 'Poise' campaign
June 8, 2013
CHI & Partners today announces details of Lexus Europe's integrated campaign to promote the launch of the New Generation IS 300h model.The campaign, which launches on 17th June, demonstrates the IS's amazing dynamic handling and rigid body structure by comparing it with the strength and control of a prima ballerina.
In the TV ad, we see English National Ballet Lead Principal dancer and artistic director Tamara Rojo perform an amazing ballet routine to a modern hip hop track.
Fast-paced cuts between her performance and dynamic shots of the car demonstrate the IS's driving dynamics and results in a first for Lexus, attracting the younger sports saloon market. The track, Step up, provides a stark contrast to traditional music associated with
ballet. It was produced by Trap producer Stephen Kozmeniuk, who has previously worked with Nikki Minaj, Kanye West and Madonna. The IS 300h is the first model launch campaign since the introduction of the global brand campaign last month, and adopts the same Amazing in Motion endline, demonstrating a new architecture for the brand going forward. Alongside the lead TV ad, there's an integrated campaign, with two shorter online films and print that focus on specific product benefits such as CO2 efficiency and F Sport meter. The campaign will run across TV, print, digital channels and social media.