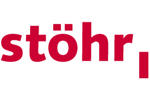 stöhr, MarkenKommunkation GmbH,
Düsseldorf
Follow
Update
Burghofstraße 40
Düsseldorf 40223
Germany
Phone: 0211 933 01 00
Fax: 0211 933 01 48
Irische Fremdenverkehrzentrale - "Sailing" - stöhr, MarkenKommunkation GmbH
Sailing
Irische Fremdenverkehrzentrale
Irish Tourist Board
stöhr, MarkenKommunkation GmbH
Germany
Postcard Campaign
| | |
| --- | --- |
| Product Category | Travel Agencies, Tour Operators |
| Market | Germany |
| Language | Deutsch |
| Media Type | Television |
| Length | 20 Seconds |
| | |
| --- | --- |
| Creative Director | Matthias Birkenbach |
| Associate Creative Director | Axel Schult |
| Art Director | Cindy Suerken |
| Copywriter | Simone Buch |
| Music | Cranberries |
Story
Depiction of individual experience of the most characteristic features of Ireland: Participation in activities-seeing sights, sports and social. Tourists visiting Ireland have a great choice of places to go and they will always find a warm welcome from the Irish folks
Concept
"Postcards" in the ads / commercials plus the "words / information" conveyed with this postcard from the respective tourist, leave the audience with the impression of being addressed personally: What they get is the eyewitness report of a hypothetical traveller.
The body copy contains a clear call to action, to motivate the audiance to get in touch with the Irish Tourist Board and how they can find out more about the multitude of holiday options in Ireland.
Problem
Ireland is a non-sun destination and in most cases qualifies as the second vacation during the year. The landscape and appearance and pastimes itself (cliffs, beaches, woods, lakes, creeks, manors, castles, ruins, seafood, golf, fishing, boating) do not diffrentiate Ireland very much from competitors England, Scotland, and the other non-sun destinations. The real diffrences comes with the friendly Irish people and the sense of belonging the tourist will experience during his vacation.