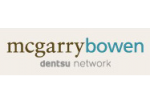 601 West 26th Street Suite 1150
New York, New York 10001
United States
Phone: 212 598 2900
Fax: 212 598 2996
Reporting live from Facebookistan.
November 14, 2012
Well, Chicago. But may as well be Facebookistan. Look around you. On the train, in the car, walking down the street. We've all seen the disaffected stare and the scrolling thumb. We've all sat in meetings where bodies are present but minds are elsewhere. Welcome, my friends, to Facebookistan.
There is no denying or avoiding the presence of the super network today. Over 48% of adults 18-34 check Facebook right when they wake up. Facebook is integral to nearly every action, whether you like it or not. And even if you don't participate in the fun, someone you know is there to check you in at a location, or tag you in a photo, all without your permission, under the guise of showing and sharing.
With that in mind, let your ears wander over to The Facebook Show, a worldwide dissection of the social network phenomenon known as Facebook. Originally produced by On the Media and aired on NPR in October 2012, The Facebook Show is an hour-long program that studies the growth of Facebook, its effects on media and communication, along with the world's on-going obsession. Featured speakers include Clay Shirky, Jillian York and NPR Marketplace reporter Christopher Werth.