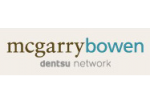 601 West 26th Street Suite 1150
New York, New York 10001
United States
Phone: 212 598 2900
Fax: 212 598 2996
The Evolving Travel Concierge
September 18, 2012
We watch brands cater to their specific consumer needs by harnessing the power of customized care. As they leverage such facets of concierge, we see how they compound this with brilliant technology in ways that both simplify and improve consumers' daily lives. Companies have begun implementing such branded utility by translating the real-life hospitality learned from generations of grandparents' businesses to the virtual landscape for modern-day brands.
When we consider those who dedicate their careers to traditional customer care – hotel concierge personnel, customer service departments, and travel agents of the world – this rising trend begs the question: Will digital concierge ultimately render these roles as less central? A recent tide of both advertising campaigns and digital tools may lead us to believe the answer is yes.
From KLM Airlines' Tweet for Fares campaign to its Trip Planner tool, the travel industry naturally gravitates towards these elements of digital utility.  Some publications predict that travel agents "could be facing extinction by 2017" due to technological advances. Mashable also mapped out the Evolution of Online Travel to support the theory of digital concierge usurpation. However, we simply cannot ignore the critical component of human interaction that makes a travel experience complete. We celebrate the helpful flight attendants and tour guides who add a vital human touch to the journey, and we recognize that this surge of digital tools may not only improve the way we travel, but also serve to strengthen the travel recommendations of traditional concierge.
Just what are these tools that may revolutionize the travel experience for both travelers and their fellow hospitality personnel?  Take a peek inside this digital travel toolbox, which spotlights five helpful tools to inspire travel plans.
1) Trippy:
In the beginning stages of planning travel when you're not sure where to go, Trippy helps gauge your personal interests and serves up travel recommendations just for you. This Pinterest-looking tool offers vacation planning across its "pinboard" functionality. Trippy's map feature locates all the photos you've posted to your boards and pins them to a world map to localize your travel wish lists. You can also follow your favorite travelers like Andrew Zimmern, TV personality for the Travel Channel's Bizarre Foods series, and share your trip ideas through its Facebook Timeline integration.
2) TripTwit:
Airlines, hotels, cruise companies and car rentals are known to tweet fantastic deals to their followers, but sometimes they are tough to aggregate. Luckily, that's where our concierge friend, TripTwit comes into action. With TriptTwit, you can set up to 20 email alerts at a time by either brand, destination or origin, and snag the deals immediately.
3) Wanderfly:
Interested in a city with foodie adventures off the beaten path? Just tag your interests in the search bar and Wanderfly will discover destinations catered to your travel desires. If you'd like to share travel tips, the concierge tool boasts user-generated local suggestions and makes it easy for you to offer your own advice on places to eat and things to see.

4) Hipmunk:
Decided on a destination? Now let Hipmunk show off its flight and hotel booking expertise. The tool spotlights flights from all kinds of airlines in a grid format to visualize how flights overlap, their duration and number of layovers. When you use Hipmunk's iOS and Android app, it can link to your personal calendar and notify you if your appointments conflict with potential flight times.
5) TripIt:
According to experts at the Travel Channel and Wired Magazine, TripIt is one of the leading mobile travel organizers out there right now. It seeks to turn chaos into order by organizing trip details into one master online itinerary. Within this document, the tool automatically includes maps, directions, and weather while also providing consumers with the option to book restaurants, theatre tickets, activities, and more right from your online itinerary.
Today as we stand at this intersection of evolving travel habits, technology-based tools and social media sharing platforms, we foresee a collision that cultivates the digital concierge component. The explosion of these travel tools and campaigns of branded utility across industries will indeed optimize the experience for both travelers and traditional concierge personnel. When these powers of digital and human concierge combine, we can rest assured our vacation days will be put to good use as we will undoubtedly be equipped to travel in ways like never before.