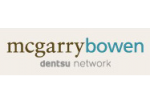 601 West 26th Street Suite 1150
New York, New York 10001
United States
Phone: 212 598 2900
Fax: 212 598 2996
The Cue and the Reward, Forming a Habit of Innovating
March 11, 2013
Charles Duhigg spoke at Brite 2013, a marketing conference put on by the Columbia School of Business, and shared with the us the power that today's companies have to instill positive habits in their employees. His leading example, and by far the most compelling, was the system Starbucks has developed to empower its many employees in critical moments during their shift where customer service might dissolve.
As a bit of background, Starbucks prides itself on selling customer service in addition to a myriad coffee drinks, but earned negative publicity after a young employee scribbled a choice word on a guest's cup in lieu of her name. Now, this was not an isolated incident, and after further study Starbucks found that many of their employees hit a point at around 6 hours into their shift where the probability of faltering in service peaked. After a great deal of research, the company discovered habitual behavior was a crucial method at these risky moments to provide better and more consistent customer service. Procedures were then added to Starbucks' training manual in order to instill these new habits from day one of an employee's tenure.
So what does this approach have to do with innovation? Well, in order to successfully innovate and push beyond the work that our competitors are creating we must cultivate a habit of constantly developing, iterating, and testing in order to succeed. This seems obvious, but in reality habit forming is not easy, for either individuals or companies.
Charles made the process a bit more tangible by breaking down a habit into its three core components:



The Cue > The Routine > The Reward
Many of us "innovators" think that The Routine is the most important piece of this puzzle, as that is the piece that we often sell to our clients, especially in times when an end deliverable is not entirely clear from the start. However, in habit formation The Cue and The Reward take precedent, resulting in an "any means necessary" routine. This is a favorable approach when we take a step back, because Cues and Rewards are actually quite simple to implement. So why do we still have trouble forming habits that help us innovate and work differently? Because doing so requires that we do two things: Break the habits of our old way or working, and even harder: understand how to manage and embrace accountability for the work we create. What feels counterintuitive here is detaching emotionally from steps along the process and focusing entirely on solving the core problem.
Why is this so hard? Because many of us have worked in other jobs where we desired to perfect the product we created before releasing it to the public. Regardless of the deadline or budget we always pushed to add that one extra feature, or give it that final design once-over, just so we could feel that we gave it our all. And unfortunately more often than not the product was not accepted by its target, regardless of how fantastic we felt that product was. Accepting accountability from an innovator's mindset means letting yourself push a less than perfected product out the door with the intent of gaining feedback to make the next version even better. The mantra "release early and iterate often" is so popular, but it is a habit we fundamentally struggle with forming.
Charles offered a bit of insight into the challenges of forming these habits, and how we might combat them. We find difficulty because an end product seems so far away and there is no instant gratification along the way. In reality, every step, every pivot is a celebratory moment on a path to success, and the key is to reward those moments. No matter how big or small. This approach will keep the habit-loop flowing smoothly. Push a new update? Crack a beer. Pivot in a new direction? Sounds like a sushi lunch. Positive reinforcement works to enforce these new and recognizably different work habits. Acceptance of those habits will help us stand out from our peers, and innovate not only in the products that we create, but our methodology for creation as well.