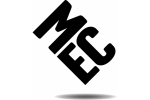 MEC Europe, Middle East and Africa,
London
Follow
Update
1 Paris Garden
London SE1 8NU
United Kingdom
Phone: (+44) 20 7803 2000
Fax: (+44) 20 7803 2018
Singapore Tourism Board retains MEC
April 23, 2013
MEC today announcedthat it has been retained as global media agency of record for the Singapore Tourism Board after a statutary pitch. MEC has worked with the STB since 2009.
MEC will work with the Singapore Tourism Board and its other agency partners to drive strategic brand leadership and paid owned earned channel planning across key markets globally.
The scope of work includes integrated planning, content, digital display, search, social and analytics and insights. Markets covered include: Singapore, Malaysia, Indonesia, Vietnam, Thailand, Philippines, China, Japan, Korea, Taiwan, Hong Kong, UK, Germany, USA, Australia and India.
Commenting on the win, Connie Chan, Managing Director of MEC Global Solutions Asia Pacific said, " We are incredibly proud to have been re-appointed as Singapore Tourism Board's global media agency of record. We are thrilled to continue working with STB to drive Singapore's image as one of the world's greatest destinations and to champion Singapore across our network. At MEC, we believe in building long term client partnerships to allow us to support our clients as they grow their business, in a constantly changing communication environment. We're delighted that STB has joined us on this journey."