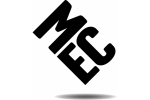 MEC Europe, Middle East and Africa,
London
Follow
Update
1 Paris Garden
London SE1 8NU
United Kingdom
Phone: (+44) 20 7803 2000
Fax: (+44) 20 7803 2018
MEC Global Solutions adds to blue-chip planning expertise
September 12, 2013
MEC Global Solutions, the international arm of global media agency MEC, continues to build its multi-national integrated planning capability with the additions of Shula Sinclair as Strategy Partner and Sophie Gemson as Group Strategy Director. Shula Sinclair joins MEC from DraftFCB where she delivered a range of activity across multiple channels from ATL and digital to PR as regional planning director for a host of major brands including Nivea, Hyundai and Oreo. During more than 16 years working in the industry, Shula has developed expertise across numerous sectors including FMCG, Finance, Automotive, Travel, and Beauty during stints at JWT, M&C Saatchi and Barclaycard.
Additionally, Sophia Gemson arrives at MEC from MediaCom Singapore where she developed communications solutions for P&G's Fabric & Home Care division for the APAC region. Sophia will be able to draw on more than a decade's worth of global experience across multiple markets specialising in the FMCG and Auto sectors. Having worked at Zenith Worldwide and OMD, she has acquired a wealth of experience dealing with the world's biggest advertisers such as Reckitt Benckiser, P&G, L'Oreal and Coca Cola.
Speaking on the appointments, Alex Altman, managing director, MEC Global Solutions said:"Attracting top talent is critical. At MEC, we pride ourselves on our people-centric culture and our commitment to providing innovative, integrated solutions to clients. We're constantly on the lookout for the industry's brightest minds and both Shula and Sophia have a proven track record of creative integrated planning across categories and markets that deliver actionable ROI. I'm excited that our team exceeds anything else on offer in the marketplace."