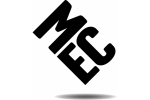 MEC Europe, Middle East and Africa,
London
Follow
Update
1 Paris Garden
London SE1 8NU
United Kingdom
Phone: (+44) 20 7803 2000
Fax: (+44) 20 7803 2018
Paramount Pictures and MEC win big in mobile
October 13, 2013
New York, NY (October 14, 2013) – MEC, a leading media agency, won 'Best Mobile Branding Campaign' for Paranormal Activity 4 at the recent Digiday Mobi Awards. MEC together with Joule were honored for their overall excellence and breakthrough innovation in mobile media for Paramount Pictures. The Paranormal Activity 4 campaign is the fourth installment in the Paranormal franchise, and already a winner with a string of recent accolades. A Gold for Custom Mobile Rich Media Display at the IAB MIXX Awards and a Mobile Mafia Award for Best B2C campaign at the Mobile Media Summit.
This standout campaign created buzz by leveraging the Yahoo Mobile homepage that simulated a demonic possession of a user's phone. Upon landing on the homepage of Yahoo Mobile, users' mobile devices started an automatic search, typing "All the activity has led to this." Users were then pushed to a search page where 'Paranormal Activity 4' was featured. Following that, users received an "incoming video call" alert from the film's teenage character. If the user clicked "Accept," they were redirected to a chilling, frantic video call and sent back to the film's homepage. This auto-initiated execution garnered over five million impressions, and interaction rates exceed industry standards by almost 200 percent.