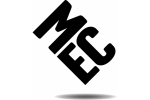 MEC Europe, Middle East and Africa,
London
Follow
Update
1 Paris Garden
London SE1 8NU
United Kingdom
Phone: (+44) 20 7803 2000
Fax: (+44) 20 7803 2018
MEC South Africa strengthens leadership team with new Head of MEC Access
November 18, 2013
MEC, a leading media agency, today announced the appointment of Kate Thomas as Managing Partner of MEC Access South Africa, the sports and entertainment partnership company. Kate succeeds Cas Dreijer and will report to Erica Gunning, Managing Director. Kate will be responsible for integrating the MEC Access offer into all communication solutions for MEC's clients, with a strong focus on expanding MEC's existing partnerships and projects. She will manage MEC Access' key clients across South Africa and will also play a key role in the future business development growth of the agency.
Kate brings over 5 years of international experience partnering with best-in-class brands. Previously she was Senior Strategist at The Media Shop where she spearheaded awarding winning work for Nando's earning her a Silver Media Lion at the Cannes Festival of Creativity. Prior to this she was Senior Communications Manager: Connections Planning for Coca-Cola, working primarily on Powerade for the 2010 FIFA World Cup. She received an internal Global Productivity Award for the best performing Return On Investment campaign. Before this secondment, she was Business Development Manager: Content Partnerships at Star Group Limited in Hong Kong & prior to that worked on delivering large scale projects for Unilever in Vietnam and South Africa.
Erica Gunning, Managing Director commented on the appointment: "We're delighted to welcome Kate to MEC. We are committed to attracting top talent and Kate has a proven track record in building meaningful partnerships between brands and properties and I'm confident that she'll bring genuine value and growth for our clients. I'm excited for what the future holds."