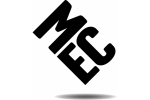 MEC Europe, Middle East and Africa,
London
Follow
Update
1 Paris Garden
London SE1 8NU
United Kingdom
Phone: (+44) 20 7803 2000
Fax: (+44) 20 7803 2018
MEC Uruguay announces new Managing Director
December 5, 2013
MEC Uruguay, a leading media agency, today announced the appointment of Gonzalo Praderio Hermida as their new Managing Director, reporting into Michael Jones, CEO of MEC Latin America. Gonzalo will be responsible for leading the agency with a focus on growing existing client business and winning new business. Building the agency's strategic leadership credentials, he will continue the integration of MEC's Analytics and Insight practice with the digital offering across all clients and will work closely with the management team to create a centre of excellence in strategic planning and implementation for the agency.
With over seven years' experience working with MEC, Gonzalo has a track record of pioneering digital innovation. He was Director for MEC Interaction where he was responsible for introducing and developing this offer in Uruguay and integrating this across all communication touch points for MEC's clients. Prior to this he was Account Director working with some of MEC's largest clients including Colgate-Palmolive, Los Nietitos, TCC and Bacardi-Martini. Previously, he was at OMD where he established his media career as Account Assistant working with FMCG giant DANONE.
Commenting on the announcement, Michael Jones, CEO of Latin America said: "We're delighted to have Gonzalo rise through the ranks to ultimately lead MEC Uruguay. At MEC we pride ourselves on being people-centric and are committed to helping our people thrive. Gonzalo has a solid grounding in digital communication strategies, and I'm confident that he will deliver even more future-fit strategies for our clients."