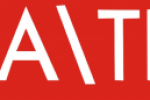 Lew'Lara\TBWA,
São Paulo
Follow
Update
Av. das Nações Unidas, 7815 WTorre - Torre 2 - 2
São Paulo, São Paulo 05425070
Brazil
Philosophy & Competitive Advantages
Founded in 1992, Lew´Lara brings together the creativity of Jaques Lewkowicz and the strategic planning of Luiz Lara in the positioning of brands and the construction of award-winning cases. In 2007, it joined the TBWA network ? a branch of the Omnicom group ? and was renamed Lew´Lara\TBWA. Besides making the operation more profitable, the merger also brought several international accounts to the fold and the agency joined a pool with 258 other agencies in 77 countries and a combined total of 12 thousand employees. Today, 16 years after its foundation, the agency is one of the largest in the Brazilian market with more than 230 employees and 40 clients in its portfolio.
Trade Organizations
Clube de Criação
Associação Brasileira de Marketing e Negócios (ABM&N)
Associação Brasileira de Agências de Propaganda (ABAP)