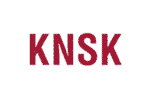 KNSK Werbeagentur GmbH, GWA,
Hamburg
Follow
Update
Alte Rabenstraße 1
Hamburg 20148
Germany
Phone: 040 441 89 01
Fax: 040 441 89 100
Philosophy & Competitive Advantages
KNSK is the best German creative agency within an international network. Our agency looks after big brands who are often market leaders in their segment and tries, by developing surprising, new and unusual creations, which at the same time take into account the demands of strategic brand management, to open up new paths. Through our network we are able to offer all clients a complete communication mix over and above classical, i. e. PR, Direct Marketing, Call Center etc.
Network Description
Trade Organizations
Gesamtverband Kommunikationsagenturen (GWA)