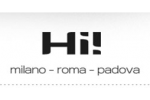 Via Tortona, 27
Milano 20144
Italy
Phone: 02 42 25 09 01
Fax: 02 42 25 09 39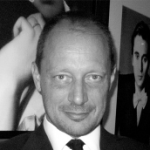 Chief Executive Officer and HI! Partner


Formerly Executive Producer at BBE and BBE_Politecne, CEO at Sala Cinema, a production company within TBWA Italy.
He produced ad films with renowned directors (Woody Allen, Ridley Scott, Wim Wenders, Polanski and others…) and through his international connections, he has produced videos and corporate clips. He can put up productions anywhere.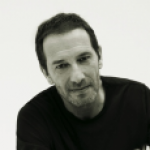 E HAIMANN
President & Founder
President and HI! Founder.
Previously a Copywriter at FCB, DDB, JWT and Pirella Goettsche Lowe.
Creative Director and Partner at Canard Milano and later at Gruppo Canard.
Founder, Creative Director and President at BDDP Italia, President and Creative Director at TBWA/BDDP.
Winner of the most outstanding Italian and International awards in advertising.
Member of the jury at Cannes, Eurobest, Epica, ADCE.
Partner and two-time Vicepresident of ADCI.
Partner at TPP.
Member of the Comitato del Centro Sperimentale di Cinematografia - Milan branch.
Inter football-team supporter.

Founded Hi! in October 2000.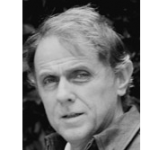 G Tolomei
Chief Executive Officer
Chief Executive Officer and HI! Partner


As an executive in marketing he worked with Johnsion wax, Braun, Gruppo Sme and Rcs.
Subsequently he explored the other side of the table: the start-up of Sma Punto Net (now Absolutions), online concessionaire of first-generation (1997).
Managing director at Dialog-,odern, multimedia agency of the Publicis group.