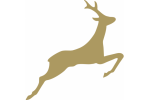 Hirschen Group GmbH,
Hamburg
Follow
Update
An der Alster 85
Hamburg 20099
Germany
Phone: (+49) (0) 40 284550
Fax: (+49) (0) 40 284 55 455
Number of Employees: 400
Martin Blach
CEO
Phone: (+49) (0) 40 284550
blach@hirschen.de
HAMBURG
Martin Blach, born in Vienna 1964, studied at the University of Toronto as well as Vienna, graduating 1988 with a master in business adminsitration. Starting his career as management assistent as well as Account Manager at Young & Rubicam Vienna, he came to Hamburg in 1990 to work as Account Director at Team BBDO. From 1192 to 2004 he worked in various positions at FCB Worldwide Germany (until 1997 Wilekns GmbH). At first Management Supervisor, he became Managing Director in 1194 and was promoted to president of FCB Wilkens Group of Companies in 1997. From 2000 he took on the role as CEO and member of the FCB Worldwide Board NY until he came to Zum goldenen Hirschen in 2004. Under his guidance as CEO and partner, the network of the owner-led Hirschen Group was build up. Besides Zum goldenen Hirschen, part of the Hirschen Group are the advertising agency Freunde des Hauses, the multi-channel-agency ressourcenmangel, the strategy consultancy Deer Hunter, the e-commerce agency TraDeers e-commerce, iDeers Consulting – a consultancy for digital questions of the economic system – as well as the politics consultancy 365 SHERPAS – Corportate Affairs and Policy Advice. The agency group, with locations in Hamburg, Berlin, Cologne, Dresden, Stuttgart, Munich and Vienna, has tripled in size of the last years. About 400 employees working on more than 70 clients achieve a yearly billing of 250 Mio. Euro.
Marcel Loko
Founder and Head of Creative Department
Phone: (+49) (0) 40 284550
loko@hirschen.de
HAMBURG
Marcel was born 1964 as son of a German-Congolese familiy in Kropstädt/Lutherstadt Wittenber (former DDR) and grew up in Kinshasa, Berlin and Bonn. He studied business administration, history and arts in Cologne and Paris before starting his career in advertisting in 1989, working as copy writer with Scholz & Friends and Springer & Jacoby Hamburg. Together with Bernd Heusinger he founded the agency Zum goldenen Hirschen in Hamburg in 1995 which is is leading as active head of the creative departments across the various office locations. Today, over 325 employees work for the Hirschen Group in Hamburg, Berlin, Cologne, Munich and Stuttgart. Besides the campaigning-agency Zum goldenen Hirschen, several other agencies are part of the Hirschen Group: ressourcenmangel (online agency), Freunde des Hauses (advertisting agency) and iDeers (digital consultancy).
Bernd Heusinger
Founder
Phone: (+49) (0) 30 6100 20
Fax: (+49) (0) 30 6100 2555
BERLIN
Founder and managing partner Hirschen Group GmbH
Founder and executive creative director Zum goldenen Hirschen Berlin
Managing Director iDeers Consulting
Bernd Heusinger, born 1964 in Fürth (Bavaria), studied journalism, theatre arts and German philology in Erlangen and Berlin. At first he worked as journalist and concept manager for the newspaper Abendzeitung, the Bavarian broadcast, the magazines Tempo and Theater heute as well as TV stations SAT.1 and RTL. In the early 90s he started working as a copywriter at the advertising agency Springer & Jacoby for brands as Mercedes Benz, which he won a Cannes Lion and numerous other awards for. Alongside, he wrote and directed an award-winning audio drama and two theatre plays. In 1995 he founded the advertising and ideas agency Zum goldenen Hirschen together with Marcel Loko, which is now the 6th largest independent agency group in Germany. Based on the Campaigning-model for relevant and lasting communication concepts for companies and institutions, the agency group became one of the most well-known brands within the German communication landscape – with successful campaigns for national and international clients from FMCG, service industries, ministries, political parties and institutions. In his role as creative executive he is responsible for the campaign development of more than 50 clients – as well as for the strategic development of the Hirschen Group.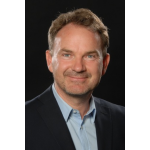 Julian Scholl
Managing Director (Berlin) and Partner
Phone: (+49) (0) 30 6100 21 113
BERLIN
Julian was born 1964 in Tübingen. He finished his studies 1991, graduating in history of arts and as film scholar. From 1992 he worked as curator for international exhibitions of contemporary arts in Germany and abroad. In 1996 he started working with the advertising and idea-agency Zum goldenen Hirschen in Hamburg where he took over the lead of one of the client units. Since 2001 Julian is managing director of the Berlin office. His emphasis lies with political and institutional communication, i.e. for federal ministries (et al. health, economy, labor, environment), trade faires (et al. IAA; CeBit, Hannover Fair) and the energy sector (et al. E.ON, federal association for energy and water industry).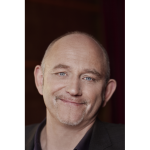 Klaus Sielker
Managing Director (Hamburg) and Partner
Phone: (+49) (0) 40 284550
sielker@hirschen.de
HAMBURG
Managing Director Hirschen Group GmbH
Managing Director Zum goldenen Hirschen Hamburg GmbH
Managing Director Zum goldenen Hirschen Cologne GmbH
Klaus Sielker was born 1960 in Meppen/Ems, Germany. Following his studies in society and business communication management at the university of arts in Berlin, he started his career in advertising in 1989 at the agency Kath&Krapp, Munich, before he became the International Account Director for Marc Inc. (pet food) as well as other national clients like Agrarfrost and GEO at DMB&B Worldwide, Hamburg. In 1998 he began working with Zum goldenen Hirschen and became Managing Director for the Hamburg branch in 2002. In 2003 he started the Cologne branch, which he heads up in the role of Managing Director as well. Since 2005 he is shareholder and partner of the Hirschen Group GmbH.
Hans Langhuth
Managing Director (Berlin) and Partner
Phone: (+49) (0) 30 6100 20
BERLIN
Managing Director Campaigning
Managing Director Zum goldenen Hirschen Berlin GmbH
Hans-H. Langguth, born 1965 in Thuringia/Germany, started his career as community and sports journalist for the daily newspaper "Freies Wort" Suhl. In 1991 he became deputy chief executive. During that time he also finished his studies in media and communication sciences at the university Leipzig, graduating with a diploma in journalism. 1999 he became publicist/press spokesman for the federal executive board of the green party Bündnis 90/Die Grünen in Berlin where, from 2000, he led the department for media and public relations activites as well as the election campaigns. From 2002 until 2005 he was 1st deputy government spokesman as well as deputy head of the press and information office of the federal government. Since 2006 he advises clients at Zum goldenen Hirschen Berlin GmbH in the role of Managing Director (Campaigning) . Amongst them various federal ministries, individual provincial governments, various industry associations, unions and the federal executive board of the political party Bündnis 90/Die Grünen. Over the past years, he has also been working with clients like E.ON Energy or Charité clinical centre. Langguth became 2008 partner and shareholder of the Hirschen Group GmbH.